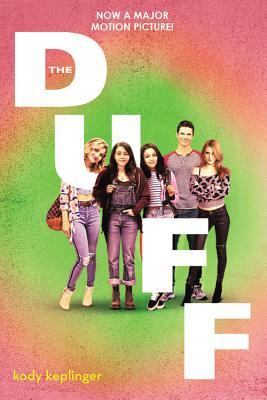 Okay, I'm going to be honest and let you guys know that I haven't read the book since it first came out. That was in what, 2010? Yikes, time flies! At any rate, I kept wondering things during the movie like, "Did this happen in the book? I don't remember any of this happening. Wasn't this character like this? Bianca wasn't THAT innocent, was she?". Bare with me, I haven't read the book in ages, but even I could tell the movie (outside the characters and general theme) was completely different from the novel. The verdict? I absolutely loved it. In general, I usually hate when the movie version takes a left when it actually took a right in the book, but for this movie, for these characters, the screenplay was perfect.
First, let's talk about Bianca. She's not as cynical in the movie as she is in the book. In fact, dare I say she's more lighthearted and awkward but in all the best ways possible? I loved the casting. Mae Whitman was hilarious, and I couldn't have imagined her as a better Bianca. Originally, I had pictured Bianca more like Whitman's character in The Perks of Being A Wallflower (i.e. Mary Elizabeth) with more of a dry sense of humor. I wasn't expecting this ridiculously witty and amusing girl who had me cracking up nonstop. She reminded me of how hard it is to approach or even talk to someone you have a crush on let alone someone of the opposite sex. Needless to say, Whitman killed it in this movie.
Speaking of cracking up, we should talk about Wesley. Can we just take a moment and appreciate the glory that is Robbie Amell? This guy should never, ever wear a shirt. Ever. Outside his insanely good looks, he ends up also being witty but in a more crude sense (which I loved). I couldn't get enough of his banter with Bianca. They completely stole the show. He's also quite charming, thus concluding that Amell was indeed the perfect Wesley.
Overall, I absolutely adored this movie and cannot wait to see it again. Is it out on DVD yet? Because I kind of need to own it. I do ask fans of the book to please keep an open mind. Maybe do what I did and not reread prior to seeing the movie? This isn't one of those movies you want to overanalyze. Just sit back, enjoy, and LOL (laugh, not lying) the night away.
Rating:

5 Stars