You guys, I'm really excited to have Kim Karr on my blog today. I read
THE 27 CLUB
(which is currently on sale for $3.99) earlier this year and really liked it. It's safe to say that I'm excited for
TOXIC
's release today.. Without further ado, here's Kim!
1. What inspired you to write TOXIC?
I'd read an article about underground nightclubs and thought it was such a cool idea. People show up in the oddest of places to party and then move to another. That transformed into Jeremy's business in a more legit way. As for Phoebe and friends, I wanted to create a group that was somewhat against the grain of how we think of socialites.
2. Do you listen to any music when you write and if so, who is your go to band/singer?
I love quiet when I write. But my favorite band is Maroon 5!! I love Adam Levine.
3. Do you like to drink or eat snacks while writing? Possibly both? What is your go to snack/drink?
Coffee and water are by my side at all times.
As for snacks, I've stopped eating while writing now because those 40 pounds of snacks I've eaten the last 3 years are incredibly hard to lose.
4. What are you currently working on? If you can't answer that, what are you currently reading?
I have already written my next two books, which I haven't announced titles yet. Both center on a secondary character from Toxic but the story is in no way like Toxic. It takes place in Boston and is different from anything I have ever written.
5. In Twitter fashion (140 characters or less), please let everyone know why they should read TOXIC.
A standalone second chance romance in NYC with an elite and beautiful crowd and a passionate and heartfelt journey to reunion #TOXICLOVE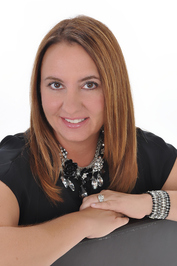 About the author:
I live in Florida with my husband and four kids. I've always had a love for reading books and writing. Being an English major in college, I wanted to teach at the college level but that was not to be. I went on to receive an MBA and became a project manager until quitting to raise my family. I currently work part-time with my husband and full-time embracing one of my biggest passions—writing.
I wear a lot of hats! Writer, book-lover, wife, soccer-mom, taxi driver, and the all around go-to person of the family. However, I always find time to read. One of my favorite family outings use to be taking my kids to the bookstore or the library. Today, my oldest child is in college and my twins are juniors so they no longer go with me on these outings. And although I don't need to go to the actual store anymore because I have the greatest device ever invented—a Kindle, I still do. There's nothing like a paperback. So now my four year old and I make dates out of going to the bookstore--it's time I love and cherish.
I like to believe in soulmates, kindred spirits, true friends, and Happily-Ever-Afters. I love to drink champagne, listen to music, and hopes to always stay young at heart.
Giveaway time:
I'm giving away a copy of TOXIC. To enter, all you have to do is fill out the Rafflecopter form below. This giveaway is only open to US participants and ends July 21st.
a Rafflecopter giveaway