Welcome, welcome, to the next stop in the First & Then Superlatives Blog Tour. I'm so excited to be a part of this tour, because (to be honest) FIRST & THEN is probably my favorite Swoons book thus far. Expect a glowing review soon.
In the mean time, I have the very awesome Emma Mills, author of
FIRST & THEN
, to discuss Devon and a certain fictional character.
If Devon could pick anyone in literature to be her sibling, who would it be and why?
I would love for Devon to have a sister! If I could pick anyone in literature, I'd have to go with Jane from Pride and Prejudice. Jane has such a naturally sweet disposition that might help to ground Devon a bit. Devon is pragmatic, and can be a bit negative, while Jane is so loving and inclined to see the best in people; I think they'd balance each other out very well!
GREAT answer! I, too, think they'd balance each other out well!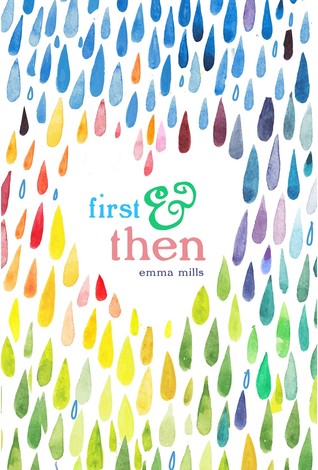 "Devon Tennyson wouldn't change a thing. She's happy watching Friday night games from the bleachers, silently crushing on best friend Cas, and blissfully ignoring the future after high school. But the universe has other plans. It delivers Devon's cousin Foster, an unrepentant social outlier with a surprising talent for football, and the obnoxiously superior and maddeningly attractive star running back, Ezra, right where she doesn't want them first into her P.E. class and then into every other aspect of her life.

Pride and Prejudice meets Friday Night Lights in this contemporary novel about falling in love with the unexpected boy, with a new brother, and with yourself. "

Giveaway:
Thanks to the fabulous people at Swoon Reads, I am giving away one copy of FIRST & THEN. This giveaway is only open to US participants and ends October 31st (boo, muhahahaha, etc.). Good luck, and may the odds be ever in your favor.
*
Add FIRST & THEN on Goodreads
*
Emma's Twitter
*
Emma on YouTube
*
Amazon
*
Barnes & Noble
*
IndieBound
a Rafflecopter giveaway