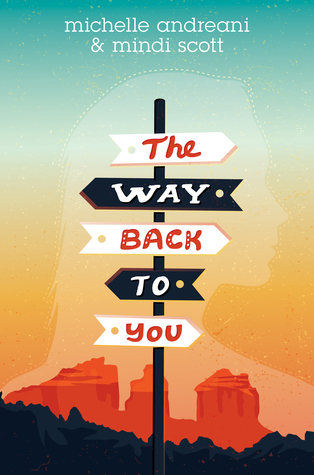 "In this witty, heart-tugging novel, two teens take a spontaneous road trip across the Southwest to meet three strangers who received the life-saving organs of their late best friend—charting a journey of loss, hope, and love along the way.

Six months ago, Ashlyn Montiel died in a bike accident.

Her best friend Cloudy is keeping it together, at least on the outside. Cloudy's insides are a different story: tangled, confused, heartbroken.

Kyle is falling apart, and everyone can tell. Ashlyn was his girlfriend, and when she died, a part of him went with her. Maybe the only part he cares about anymore.

As the two people who loved Ashlyn best, Cloudy and Kyle should be able to lean on each other. But after a terrible mistake last year, they're barely speaking. So when Cloudy discovers that Ashlyn's organs were donated after her death and the Montiel family has been in touch with three of the recipients, she does something a little bit crazy and a lot of out character: she steals the letters and convinces Kyle to go on a winter break road trip with her, from Oregon to California to Arizona to Nevada. Maybe if they see the recipients—the people whose lives were saved by Ashlyn's death—the world will open up again. Or maybe it will be a huge mistake.

With hundreds of miles in front of them, a stowaway kitten, and a list of people who are alive because of Ashlyn, Cloudy and Kyle just may find their way to back to her...and to each other."
Thoughts:
You guys, I absolutely adored this novel. It's heartbreaking yet beautiful, at times funny and sweet, and is an all-around good read. It's so easy to connect with the characters, and oh, did I mention there's an adorable kitty name Arm? What's not to love?
As you can see, the story is about two people connected to Ashlyn, both in different yet similar ways, who grieve for this person they've lost. When Cloud, Ashlyn's best friend, discovers her friend's mother donated Ashlyn's organs, she decides to steal the names of the recipients and go on an epic journey to find and meet this people. Kyle, Ashlyn's boyfriend, also tags along.
One thing I'm a sucker for is a good road trip book. It's even better when the adventure has purpose behind it. Now, with any long road trip, if you decide to go with someone that you got along with but were only connected to through another person, the beginning tends to be a bit awkward. These two actually have a deeper history, and these memories start to unfold as their expedition continues. You find out why there's tension between the two, and though it can be uncomfortable at times, I promise you it's worth the read.
I really don't want to give more away, because I'd hate to ruin this book for anyone. Just know that it's an extraordinary read, and please be sure to have a box of tissues nearby. It's not a light and fluffy read, but it is a great one, one you don't want to miss. If you're a fan of Morgan Matson's AMY AND ROGER'S EPIC DETOUR, this is definitely the book for you.
Rating:

5 Stars

LINKS:
Goodreads
|
Amazon
|
B&N
|
Indiebound
|
iBooks
|
The Book Depository

ABOUT THE AUTHORS:

Michelle Andreani is the co-author of THE WAY BACK TO YOU (my debut novel!) with Mindi Scott, forthcoming from Katherine Tegen Books/HarperCollins. Also an occasional scatterbrain, milkshake devotee, and liker of love stories.

Mindi Scott lives near Seattle, Washington, USA with her drummer husband in a house with a non-sound-proof basement. Freefall, her first novel, was published by Simon Pulse in 2010. Her second novel, Live Through This, was published (also by Simon Pulse) in 2012. She contributed a chapter to Violent Ends, a collaborative novel written by 17 young adult authors (out in 2015), and co-wrote, along with Michelle Andreani, the 2016 novel The Way Back to You. She is represented by Jim McCarthy of Dystel & Goderich.
Michelle LINKS:
Website
|
Twitter
|
Instagram
Mindi LINKS:
Website
|
Twitter
|
Instagram
Be sure to check out the rest of the tour!
Week 1:
5/2: Addicted 2 Novels - Review
5/3:
Swoony Boys Podcast - Q&A
5/4:
Mostly YA Lit - Review
5/5:
The Irish Banana Review - Playlist
5/6:
The Bookkeeper's Secrets - Review
Week 2:
5/9:
Fangirl Confessions - Top 10
5/10:
Literary Lover - Review
5/11:
Reading Teen - Guest Post
5/12:
In Wonderland - Review
5/13:
A Book & A Latte - How We Write
Giveaway:
3 Finished Copies of THE WAY BACK TO YOU (US Only)
a Rafflecopter giveaway