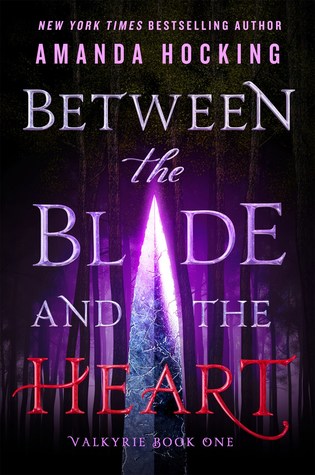 "Valkyries have one great responsibility: to return immortals to the afterlife by slaying them. As a Valkyrie, Malin has always known that the balance of the world rests on her ability to carry out orders. But when Malin discovers that her mother spared the life of an immortal who was destined to die, her world is thrown into chaos.

Malin not only wrestles with the knowledge that her mother might not be who she thought—she's also thrust into the path of a gorgeous blue eyed guy named Asher who needs her help slaying the rogue immortal who destroyed his family. The balance of the world is at stake. And, as Asher competes with Malin's ex for her love and loyalty, so is her heart. "
Published:
January 2nd 2018 by Wednesday Books
Goodreads / Amazon / Barnes and Noble / Book Depository / IndieBound
Giveaway:
Thanks to the fabulous folks at St. Martin, I am giving away one copy to Between The Blade and The Heart. This giveaway is only open to US participants and ends 2/8/2018 at midnight CST. The winner will be contacted via email, and your information will be shared with the publisher.
a Rafflecopter giveaway